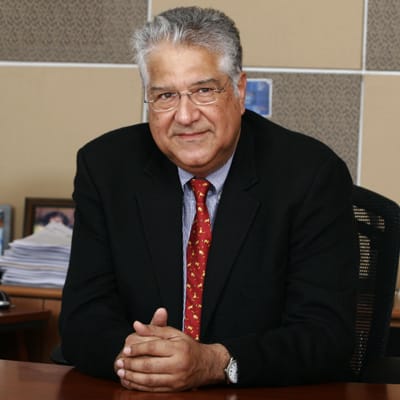 A pioneer of the Indian IT industry, Mr. Malhotra served as Chairman of Headstrong's Board of Directors before its acquisition by Genpact in May 2011. Prior to Headstrong he was Chief Executive Officer and Chairman of TechSpan, which merged with Headstrong in October 2003.
Mr. Malhotra has a long string of entrepreneurial successes. He co-founded the HCL group in 1975, taking it from a six-person "garage operation" to one of India's largest Information Technology corporations. The first leading Indian entrepreneur to relocate to USA, Mr Malhotra took over HCL's US operations (now known as HCL Technologies)  in 1989 and grew it to nearly $100 million annual revenues. In 1992 he ran the HCL-HP joint venture in India, and in 1996 he set up and ran the joint venture with Deluxe Corporation.
Mr Malhotra is on the Board of Governors of ISB, Hyderabad and IIT (Kharagpur) Foundation. He is a past Co-Chair of the Global Pan-IIT Alumni Association. He is also a Member of IPSS and was on the Board of Governors of The Doon School. A Life Fellow of IIT Kharagpur, he has been awarded Doctor of Science (Honoris Causa) in September 2012. Punjab Technical University conferred an Honorary PhD on him in 2013.
He is a Charter Member of TiE, having previously served as the Chairman of their Global Board.
Mr. Malhotra studied at The Doon School, Dehradun, graduated from IIT Kharagpur with B.Tech. (Hons.) in Electronics & Electrical Communication Engineering and received the Dr. B.C. Roy Gold Medal. In 1985, he attended the Advanced Management Program at Harvard Business School.
He was awarded the Albert Einstein Technology Medal for 2001. The Institution of Engineers (India) has named Mr. Malhotra an Eminent Engineering Personality. For his contributions to the Indian IT Industry, he got the DQ LIFETIME ACHIEVEMENT Award.
He is presently an Advisor in a number of start-ups in Education and healthcare space.