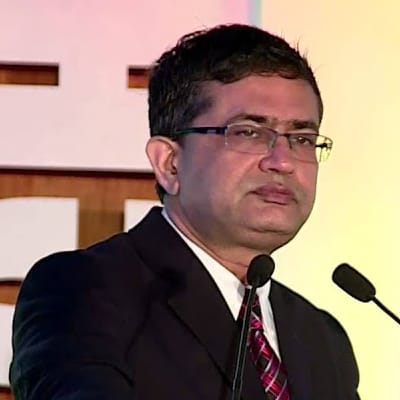 Ashish Kumar Chauhan is the MD & CEO of BSE, Asia's oldest exchange, World's fastest exchange with 6 Micro seconds response time, World's largest exchange with 5,000 plus listed companies and India's first universal exchange to offer trading across all asset classes. He is credited with reviving BSE and completing its IPO – which was oversubscribed more than 51 times. He was instrumental in setting up India's first International Exchange, India International exchange, inaugurated by India's Prime Minister Shri Narendra Modi in January 2017.
Prior to joining BSE, from 2000 to 2009, Ashish worked at Reliance Industries, India's largest conglomerate as President and Group CIO, Head of Corporate communications and CEO of Cricket team Mumbai Indians in its formative years. From 1993 to 2000, he setup India's National Stock Exchange (NSE), primarily on technology, Screen based trading system, satellite communications network, equities and derivatives businesses, and Nifty index amongst his many responsibilities. He is considered the father of modern financial derivatives in India due to his work at NSE.
He received several Indian and International awards including Distinguished Alumnus Awards from both his Alma Mater IIT Bombay and IIM Kolkata, a rare achievement. He has also been awarded "Digital Icon of Year" by Indian Express Group and ranked amongst the top CEOs in financial markets by Asian Banker, amongst top 50 CIOs in the world by Information Week US. He is a member of several committees of Government, Regulators and international associations. He is a member on the Board of Directors at IIM Raipur, NIFM Faridabad, Gokhale Institute of Politics and Economics, Member of Board of Advisors at Shailesh J. Mehta School of Management – IIT Bombay and served as chairman of NIT Manipur. He is a distinguished visiting faculty at Ryerson University in Toronto and Honorary
Professor at Nottingham University Business School. He co-authored a book on the history of the BSE titled "The Temple of Wealth Creation".