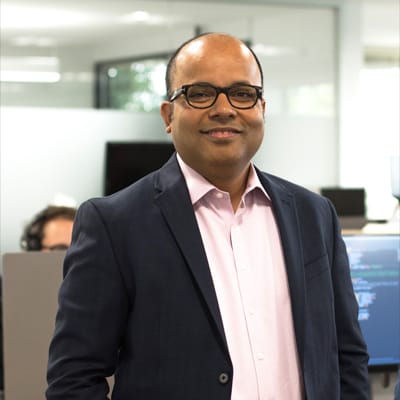 Co-founder and CEO, rubrik
Bipul has over 18 years of experience in building  billion-dollar products  and companies from the ground up. Previously, he was a partner at Lightspeed, where he invested in Nutanix, PernixData (acq by Nutanix), and Numerify. Before that, Bipul worked at Blumberg  Capital where he was the founding investor and board member of Nutanix, a "multi-billion dollar unicorn" company that has revolutionized the enterprise data storage industry. Previously, Bipul was Director of Database Products at Orac le Corporation,  where he led development of core data and transaction processing technologies. Bipul also held sales and engineering  positions at American Megatrends and IBM.
Bipul received a Bachelor of Technology (Honors) in Electrical Engineering from Indian Institute of Technology, Kharagpur and an MBA from The Wharton School where he was a Palmer Scholar. Bipul also holds several patents in distributed computing.