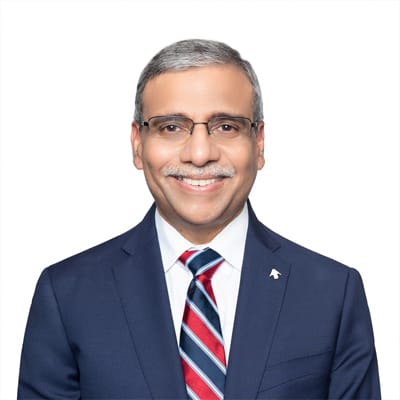 Dr. Dipak C. Jain is the President (European) and Professor of Marketing at China Europe International Business School (CEIBS) in Shanghai, China.
Prior to being named as President (European) of CEIBS, he served from 2014 to 2017 as the Director of Sasin Graduate Institute of Business Administration of Chulalongkorn University (Thailand). He also served from 2011 to 2013 as Dean of INSEAD, an international business school with campuses in France, Singapore and Abu Dhabi. Before joining INSEAD, Dr. Jain was the Dean of Northwestern University's Kellogg School of Management from 2001 to 2009, and the Associate Dean of Academic Affairs from 1996 to 2001. In recognition of his many scholarly achievements and outstanding teaching, he also was named in 1994 the Sandy and Morton Goldman Professor of Entrepreneurial Studies and Professor of Marketing at Kellogg, whose Marketing Department he joined as a faculty member in 1986.
Dr. Jain's academic career began as a student in Tezpur (Assam) India. He earned his bachelor's degree in mathematics and statistics (1976) and his master's degree in mathematical statistics (1978) from Gauhati University (Assam), where he taught for four years before enrolling at the University of Texas (Dallas), where he completed his Ph.D. in Marketing in 1986.
An award-winning scholar in his own right, Dr. Jain has published around 70 articles in leading academic journals and has earned the prestigious John D.C. Little Best Paper Award. Among the many distinctions for his teaching and service, Dr. Jain received the Pravasi Bharatiya Divas from the Prime Minister of India, an award that recognizes exceptional leadership contributions of overseas Indians.
Dr. Jain has served as the Marketing Departmental Editor for the journal Management Science, the area editor for Marketing Science and associate editor for the Journal of Business and Economic Statistics. He was also a former member of the editorial board of the Journal of Marketing Research.
Dipak Jain's board service also has earned him distinction. He currently serves as an Independent Director on Boards of John Deere & Company (USA) and Reliance Industries (India). He was a former director at United Airlines (USA), Hartmarx Corporation (USA), Peoples Energy (USA), Northern Trust Corporation (USA) and Global Logistics Properties (Singapore). He has served as a consultant to many firms, including Microsoft, Novartis, American Express, Sony, Nissan, Eli Lilly and Company, and Hyatt International.