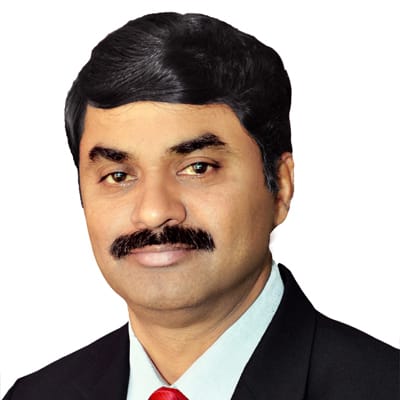 India: Secretary, Department of Defence, and
Chairman, Defence Research and Development Organization (DRDO)
Dr G Satheesh Reddy, Secretary, Department of Defence and, Chairman Defence Research and Development Organisation (DRDO), is the top Defence scientist in the country. A visionary and institution builder, he has led cutting edge research on Missiles and Strategic Systems, Aerospace, Naval Systems, Materials, Armaments and various niche technologies for defence application. His technology leadership has had a tremendous transformative impact on the development of 'best in class' systems for the country, in particular for the Indian Armed Forces.
Dr Reddy has spearheaded the conceptualization and realization of many flagship programmes leading to the development and manufacturing of advanced systems for defence of the nation. Under his leadership, DRDO has made rapid strides in design and development of complex and advanced systems that enhance national security. His leadership has generated an eco-system among various stake holders viz academia, industry, start-ups etc. to work synergistically and in harmony to shine for self-reliant India.
Dr Reddy successfully piloted Mission Shakti, India's first Anti–Satellite Missile and the Hypersonic Missile Tests. Acclaimed as one of the best aerospace scientists of the nation, Dr Reddy is also the Director General of the Aeronautical Development Agency that has developed the 4th Generation Light Combat Aircraft Tejas, which is being inducted into the services.
Dr Reddy's significant contributions in the field of technology development and promotion of scientific pursuit, has resulted in being conferred with Honorary Degrees of Doctor of Science by many leading Universities in the country. He is the first Indian recipient over 100 years to be conferred with the prestigious Honorary Fellowship and Silver Medal by the Royal Aeronautical Society, London. He has received numerous awards including American Institute of Aeronautics and Astronautics (AIAA) Missile Systems Award, First person outside USA to be awarded in nearly four decades. National Aeronautical Prize, National Systems Gold Medal, National Design Award, IEI-IEEE (USA) Award for Engineering excellence and Homi J Bhabha Gold Medal.
Dr. Reddy also pioneered in quickly diversifying DRDO's talent to effectively develop required technologies in the ongoing fight against the Covid-19 pandemic. The construction of the 1000-bedded DRDO Covid Hospital in 11 days bears testimony to his 'never-say-die' spirit, and effectively mirrors his outstanding humanitarian facet.