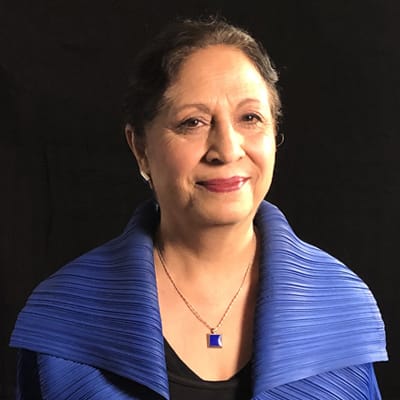 Dr. Geeta Mehta is an adjunct professor of architecture and urban design at Columbia University. She has worked on urban design projects in twelve countries in Asia, Europe, North America, South America and Africa. Geeta was recognized as one of the 21 Leaders of the 21st Century by Women's eNews in 2015.
She is the founder and president of Asia Initiatives (www.asiainitiatives.org), a non-profit organization with a mission to empower under-served communities through education, up-skilling and micro credit. She is the innovator of Social Capital Credits (SoCCs), a virtual currency for social good that is being used in India, Ghana, Kenya and USA. Asia Initiatives received the Regional MIT Inclusive Innovation Award in 2019 for SoCCs, and the Fast Magazine credited SoCCs as a World Changing Idea of 2020.
Geeta serves on the New York City Mayor's Advisory Board, and on the Boards of the Center for the Living City and Friends of University of Tokyo. She is also the co-author of six books.