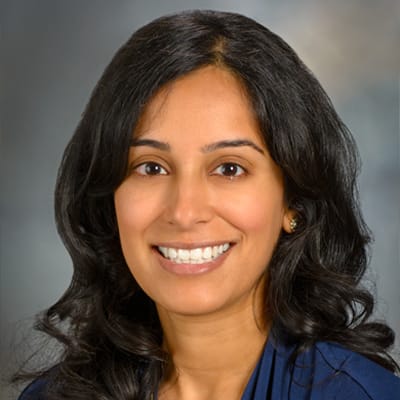 Rajni Natesan, MD, MBA is a seasoned healthcare executive and thought leader in the use of AI/ML for disease detection/management and healthcare operations. Dr. Natesan brings deep C-suite expertise in finance, strategy, operations, and clinical functions across med device and health tech, with experience across all phases of product and organizational life cycles from conceptual design to FDA trials to commercialization to IPO and M&A preparation.
Dr. Natesan is the Chief Medical Officer at Braid Health, leading strategy for the venture-backed, disruptive digital health company in its development and delivery of an AI powered medical imaging diagnostic platform for the healthcare industry. Prior to joining Braid, Dr. Natesan was Co-President and Chief Medical Officer at QT Ultrasound, a medical device company focused on transmission ultrasound platform technology, where she spearheaded new FDA clearances including FDA 510(k) awards and an FDA Breakthrough Device designation, led domestic and international rounds of financing, and created and executed the overall strategy to bring products to market.
Dr. Natesan began her career as one of the first physicians on Wall Street, leading healthcare mergers, acquisitions, and financing deals for pharma, biotech, and med device clients as both an investment banker in Lehman Brothers' Healthcare Group and as a healthcare strategy consultant in a boutique practice.
Dr. Natesan completed her radiology residency and breast imaging fellowship training at Northwestern University in Chicago, with BA, MD, and MBA degrees from Georgetown University.