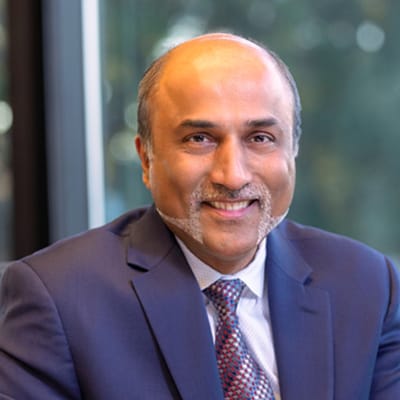 Senior VP Sales and Commercial Schlumberger
Based in Houston, Tx, Rakesh Jaggi is the senior vice president sales and commercial at Schlumberger. In the past, he has held several management roles including president completions, VP technology lifecycle management, VP sustaining and president Schlumberger Well Intervention Services.
Rakesh began his Schlumberger career with field assignments in India, Trinidad and Colombia followed by field management roles in Trinidad and Mexico. He then held leadership positions including VP of wireline operations in North and South America, VP &GM of Schlumberger India, VP of well services in Middle East and Asia and global VP of new businesses.
A founder and trustee of the Ashoka University and Plaksha University, he graduated in Mechanical Engineering from the Indian Institute of Technology-New Delhi and joined Schlumberger in 1992. He has a keen interest in sports especially cricket, table tennis and golf. He is keen on Indian music in general and in Indian poetry too.
"On the personal front presently, Anuradha, my wife, (who is an IIT D alumnus too) and I are grappling with the challenges of keeping up with the dynamic music tastes of our two daughters and adapting to an empty nest."