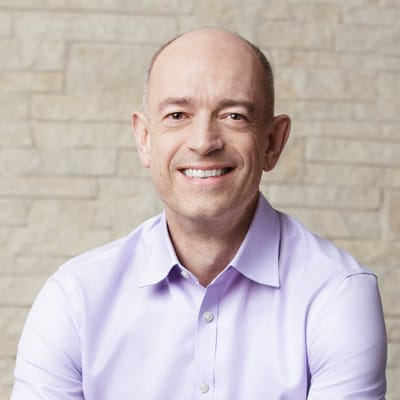 Since joining Arm as one of its first employees, Simon has driven technical and business innovations to help transform the company into the leading architect of the most pervasive compute technology the world has ever seen.
Simon led the development of early ground-breaking Arm processors – the Arm7 and Arm9 – powering the world's first digital mobile phones. He played a key role in developing industry standards, and his engineering work led to him being granted several embedded-systems patents. He became vice president of engineering in 2001, and before being named as Arm CEO in July 2013, he held several other strategy positions including global head of sales. He was personally responsible for expanding the company's U.S. business and strengthening its leadership and relationships in California's Silicon Valley, where he still lives with his family.
Simon helped steer the company through the 2016 acquisition by SoftBank, and, in June 2017, was elected to serve on the SoftBank board. He also sits on the boards of the Global Semiconductor Alliance (GSA), the Electronic System Design Alliance (ESD Alliance), TechWorks and is a non-executive director at Dolby Laboratories, Inc.
Simon earned his BEng in electronic engineering from the University of Sussex and an MSc in computer science from the University of Manchester.  In recognition of his extraordinary lifetime accomplishments and his impact to the global tech industry, Simon was conferred an Honorary Doctor of Science from the University of Sussex.