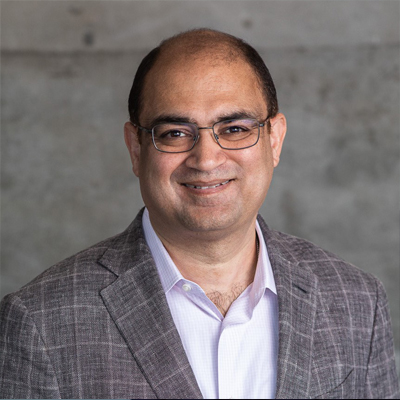 Vab Goel is the founding partner of NTTVC where he invests in technology companies of all stages and sectors. His investment portfolio includes Celona, Eko, nference, Shorline, and UDP Labs. Vab also serves on the board of multiple NTT Group companies, including NTT Ltd.
Vab's global perspective on company building has been honed over two decades as an engineer, founder and investor in the technology industry. Before founding NTTVC, Vab spent 19 years at leading Silicon Valley VC firm Norwest Venture Partners where he made early investments in startups across the US, Asia and Israel, including Apigee (Google), Ravello (Oracle), Qumranet (RedHat), BlueJeans (Verizon),Mist Systems (Juniper), Winphoria Networks (Motorola), Lifesize (Logitech), Veveo (TiVo), Pontis (Amdocs), and Unisphere (InterCall).
Vab has helped launch and scale multiple successful companies including the world's leading overlay network company, Virtela (NTT) and Qwest (CenturyLink) where he built and led the teams responsible for Internet Engineering and Emerging Technologies. Early in his career, Vab also worked at Sprint, where he was a principal architect for the Sprint Internet backbone and contributed to the world's first IP-over-Optical Internet architecture. Vab was named as one of the Top 25 Unsung Heroes of the Internet in 1999 for his involvement in the early commercialization of the global internet service.