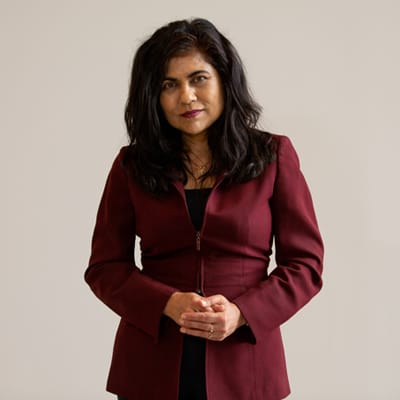 Professor Veena Sahajwalla is an internationally recognised materials scientist, engineer, and inventor revolutionising recycling science.
She is renowned for pioneering the high temperature transformation of waste in the production of a new generation of 'green materials.'  In 2018, Veena launched the world's first e-waste micro factory and in 2019 she launched her plastics micro factory, a recycling technology breakthrough. She is producing a new generation of green materials and products made entirely, or primarily, from waste.
Veena also heads the ARC Industrial Transformation Research Hub for 'green manufacturing', a leading national research centre that works in collaboration with industry to ensure new recycling science is translated into real world environmental and economic benefits. In 2019 she was appointed inaugural Director of the Circular Economy Innovation Network by the NSW Government through its Office of Chief Scientist and Engineer.